Auction Step 1

Search For a Car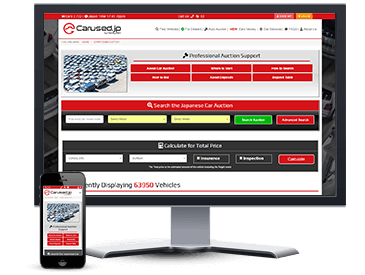 The Auction has over 140,000 vehicles to choose from, you can find anything you want and need. From Toyota Hiace Van to top condition Nissan Skyline.
Enter your Country, Port, and Options such as insurance or inspection and click on the calculate button, the calculated price will then show beneath the car price - This total price is the total estimated price which includes the vehicle, freight cost, insurance/inspection and service fee.
Auction Step 2

Make a Deposit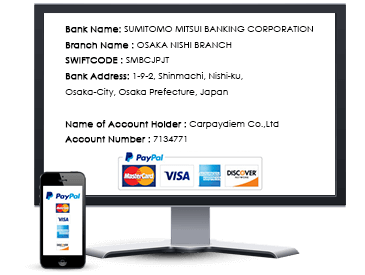 | | |
| --- | --- |
| Deposit | Bid Amount |
| USD $1,000 | total vehicle(s) price up to $10,000 |
| USD $2,000 | total vehicle(s) price up to $20,000 |
| USD $3,000 | total vehicle(s) price up to $30,000 |
| USD $4,000 | total vehicle(s) price up to $40,000 |
| USD $5,000 | total vehicle(s) price up to $50,000 |
The deposits are 100% Refundable No matter what the result of the auction is, we won't touch your auction deposit. You can use it for another auction, apply a refund or use it to pay for another car. it is all up to you! we are just requiring our customers to make a deposit for security purposes as we will be bidding on the car based your our customer's budget using our own money.
Auction Step 3

Place your Bid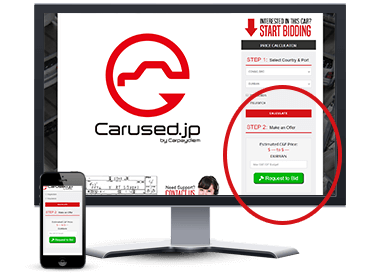 After making a deposit and once you have chosen a vehicle that you want, click on the "Request to Bid" button and enter your "maximum bid amount" for that vehicle. Please the maximum budget and not the minimum since we will only bid for the vehicle up to "your budget" only.
Note: Auction bidding is by proxy, so even if you bid a large amount, you will only pay just over what the next highest bidder was willing to pay. For example You are prepared to bid a maximum of 300,000 yen on a car and the next highest bidder is 200,000 yen. You then win the car at 201,000 yen and not at 300,000 yen!
After Auction 1

Getting The Results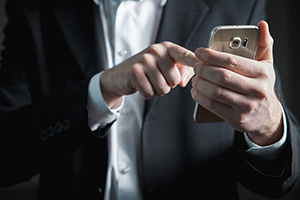 After the auction bidding is done on our side, we will be notifying you of the results. If we "Won" the auction please proceed to step 2 which is the "Payment". In some cases that we lost the auction, rest assured that your deposit is still secure and is 100% refundable
Note: Auction bidding will be done by our experts and we assure you that we will try to get the car you want at the lowest possible price!
After Auction 2

Payment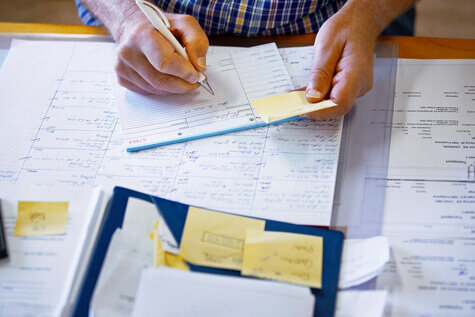 Upon winning the aution, We will be sending you an invoice for the total price of the vehicle, please settle the amount within 48hours (2days). You can choose to refund your deposit or retain it and use it for your next bid after all balance has been settled.
In some cases that we've lost the auction, Rest assured that your deposit is 100% intact and refundable, you can choose to refund it or use the deposit for the next auction. The choice is entirely up to you!
After Auction 3

Shipping/Claiming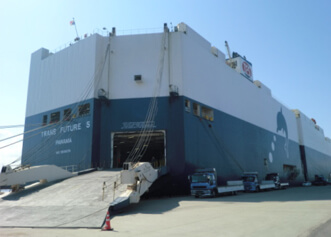 After we have confirmed the payments on our side. We will start the loading of your vehicle and send the necessary documents for you.
Congratulations! After you have cleared with the customs on your country/port. It is time to pick up your car!
Why use our
Car Auction System

?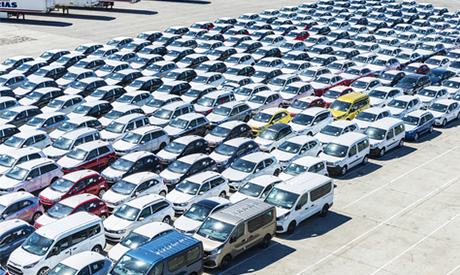 Our auction has access to more than 140,000 cars weekly and this information is shared with you! You can access our auction for free!
What makes our Carused.jp Special
1. Japanese Company - You can always rely on Japanese Integrity and Quality
2. Double Inspection - All vehicles are inspected by Professional Inspectors
3. Truck Inspectors - Trucks additionally are inspected my Professional Truck Inspectors
4. Professional Translation - We can translate the auction sheet better for you!
Start Japanese Car Auction Please read the terms of agreement for more information