Electronic Vehicles - Zero Emission Electric Car
In Japan, electric cars have become commonized in recent years, including the Nissan Leaf. Probably, you would see them in the city quite often. Actually, Japanese electric cars are becoming more popular not only in Japan but also overseas now! Japanese cars are originally regarded as high quality, so even used cars are often used overseas, but it's a bit surprising that electric cars are also in demand.
This time, we will thoroughly investigate and explain the charm of electric vehicles. It's a thing now!
What is an electric car?
An electric car is a car that uses electricity as energy. Carbon dioxide and nitrogen oxides are not emitted during running. As a car that is environmentally friendly to the earth, it is called a zero emission car.
EV is an abbreviation of Electric Vehicle, and EV does not have an engine and is equipped with a battery to charge to run on electric power. It has been said that battery performance has been a bottleneck for electric cars for many years, but in recent years, the use of lithium-ion batteries has significantly increased the mileage, and it has become a center for developed countries such as the United States, European countries, China, and South Korea.
New models have been released by various manufacturers and become widespread around the world. Here, we will explain the advantages and disadvantages of such an electric car.
What are the advantages and disadvantages of electric cars?
Advantages
Advantages 1. Excellent economy
All you have to pay is the electricity bill to charge it, and electric cars don't need gasoline, so it's very economical.
Advantages 2 Environmentally friendly
The most important feature of electric cars is that they are environmentally friendly. Electric cars emit zero carbon dioxide while driving, which is effective in preventing global warming.
Advantage 3. High acceleration performance
Acceleration is the biggest difference compared to gasoline cars. It has the characteristic of high traveling performance.
Advantage 4. Low vibration and noise
Accelerate with silence! The high traveling performance of electric cars becomes available in quietness. Electric motors have less vibration and noise. Very quiet while driving.
Disadvantages
Disadvantage 1. It takes time to charge
For gasoline cars, refueling takes only about 5 minutes. Electric cars need time to charge the batteries. Charging an electric car takes at least 3-40 minutes.
Disadvantage 2. Short cruising distance
The cruising distance of an electric car changes depending on the capacity of the battery installed, but it has to be charged for 40 minutes every 190km.
Next, we will introduce the popular electric cars made in Japan.
Popular electric cars imported from Japan
Nissan e-NV200
The characteristics are that it can turn in a small radius and is powerful, and it is suitable for long-distance driving even when it is fully loaded with luggage for delivery. Because of the large-capacity battery, 100V and 1500W power outlets can be installed at 2 locations to secure the power supply outdoors to be used at the time of disaster. In addition, you can set the remaining battery power so that you do not have to worry about not being able to return when the battery charge has reached the low-battery level.
Nissan Leaf
A truly globally recognized electric car that is increasing sales worldwide It makes a small turn and smooth movement and has a quiet and comfortable interior space and a sleek and sophisticated body style. An electric car emits no exhaust gas. The design is also similar to that of a gasoline car, and the reason why the cruising distance has greatly increased was that it was established as an electric vehicle.
The design with a charging port on the front is fresh
Mitsubishi i-MiEV
The slogan was "a pioneer that opens the door to the next 100 years of motorized society", and a futuristic design was a hot topic at the time of release. Although it has a large-capacity storage battery, the luggage compartment is properly secured. It can be charged from the electron microscope at home.
It has amazing acceleration, quiet and less vibration while driving, so it is recommended for those who want to enjoy music without noise in the car interior. A strong supporter for a comfortable drive.
It is attracting attention as a commercial vehicle, and it also supplies OEM products to Peugeot Citroën.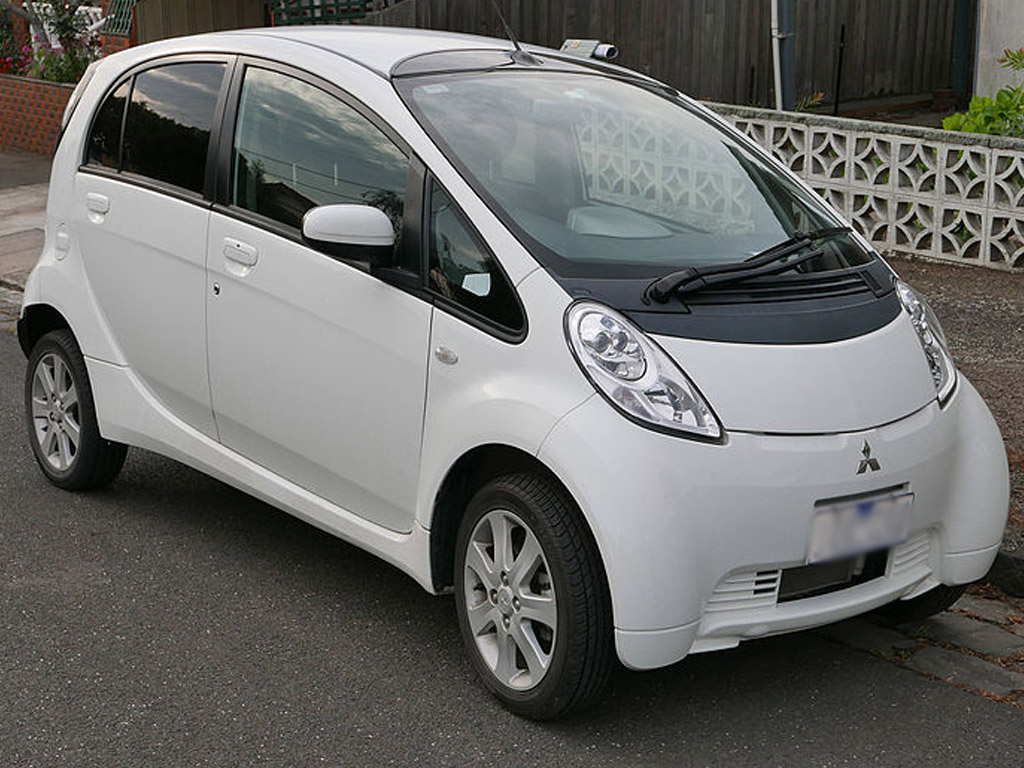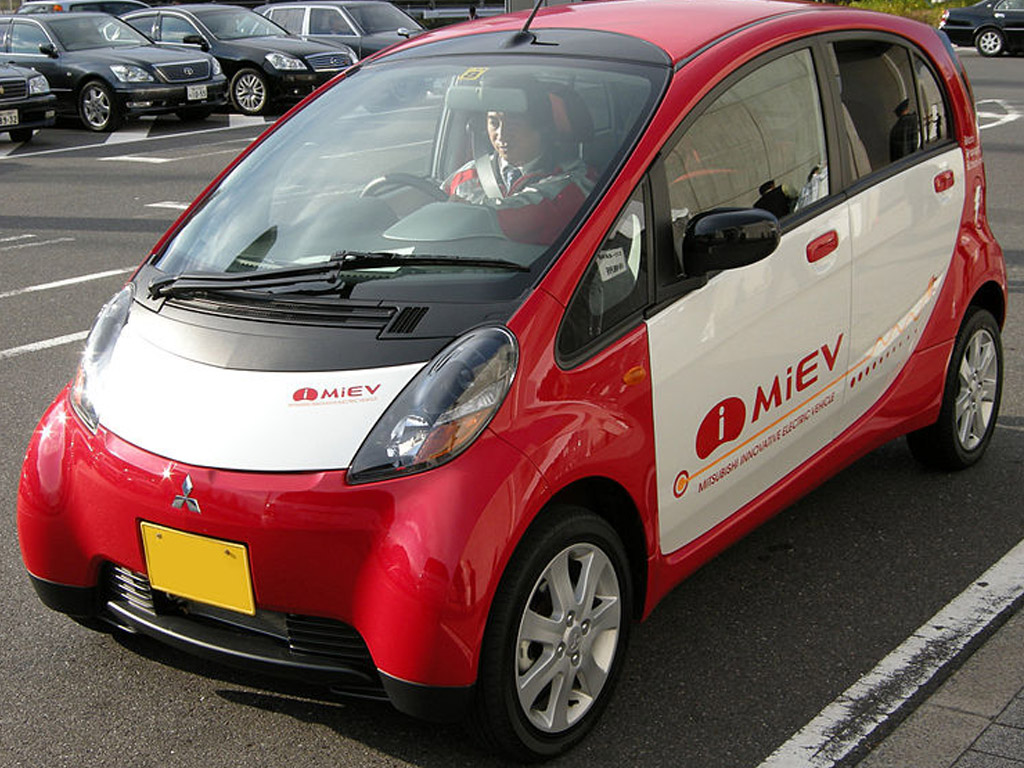 Mitsubishi Minicab MiEV
Characterized by silent running and excellent loadability The world's first mass-produced light van electric car with practicality and stylishness, it can be used as a car that works in the city to make small turns. The electricity stored in the battery can be used to secure the power outdoors. Cooking, enjoying outdoor car life, and using amps and electric guitars are possible with zero emissions in the open air.
Small-sized EV Toyota Car Body COMS
Ultra-small electric car COMS, popular for its ease of charging with a household wall outlet Recommended for those who are considering using an electric car for short-distance travel, traveling alone often, and looking for a second car. This is an ultra-compact electric car with low maintenance costs and environmental friendliness. It is useful for shopping and picking up.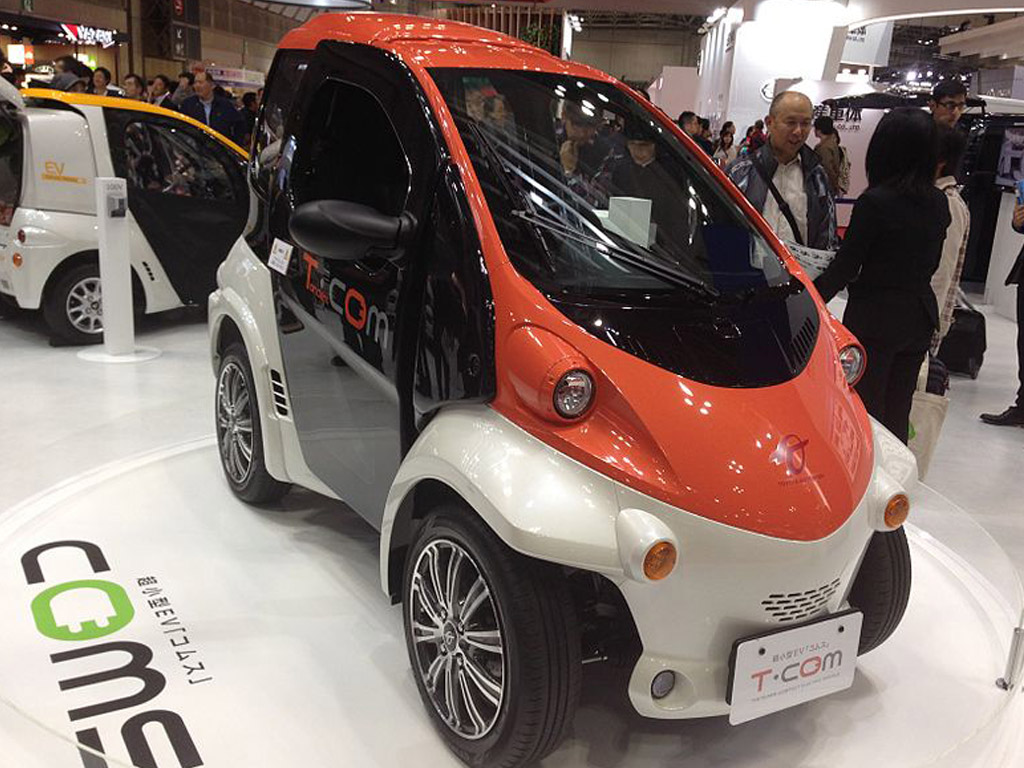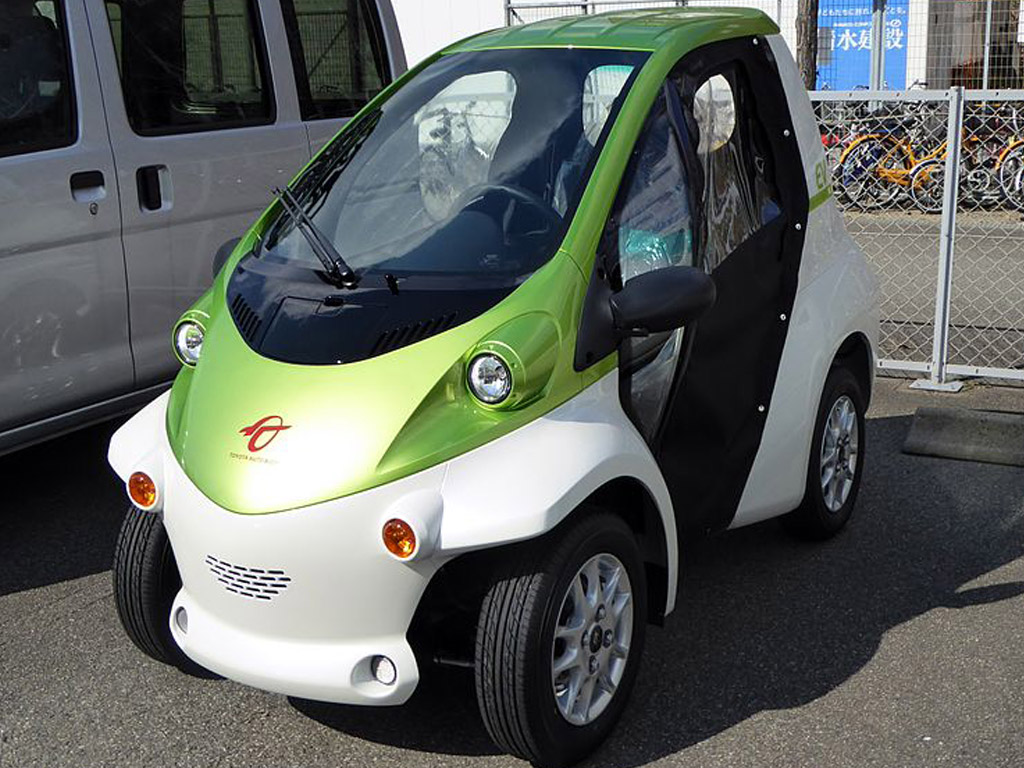 TOYOTA RAV4
It is recommended for those who want to drive in the city because it has a small turning ability, but the point is 4WD performance. The lower part of the car body is very strong which is suitable in off-road. Even on road, it provides stable driving and the same comfort as passenger cars. The luggage compartment of the RAV4 has a top-class of large capacity, and the luggage compartment can be arranged according to the type of luggage so that a lot of luggage can be carried at once.
It has the industry's top sales record since the launch with the slogan, [Semi-cab style comfortable EV].
It has the same power performance as a gasoline car and has been highly acclaimed as an electric car that is compact and easy to handle. The large-capacity luggage compartment is the reason why it is gaining popularity as a commercial and town vehicle.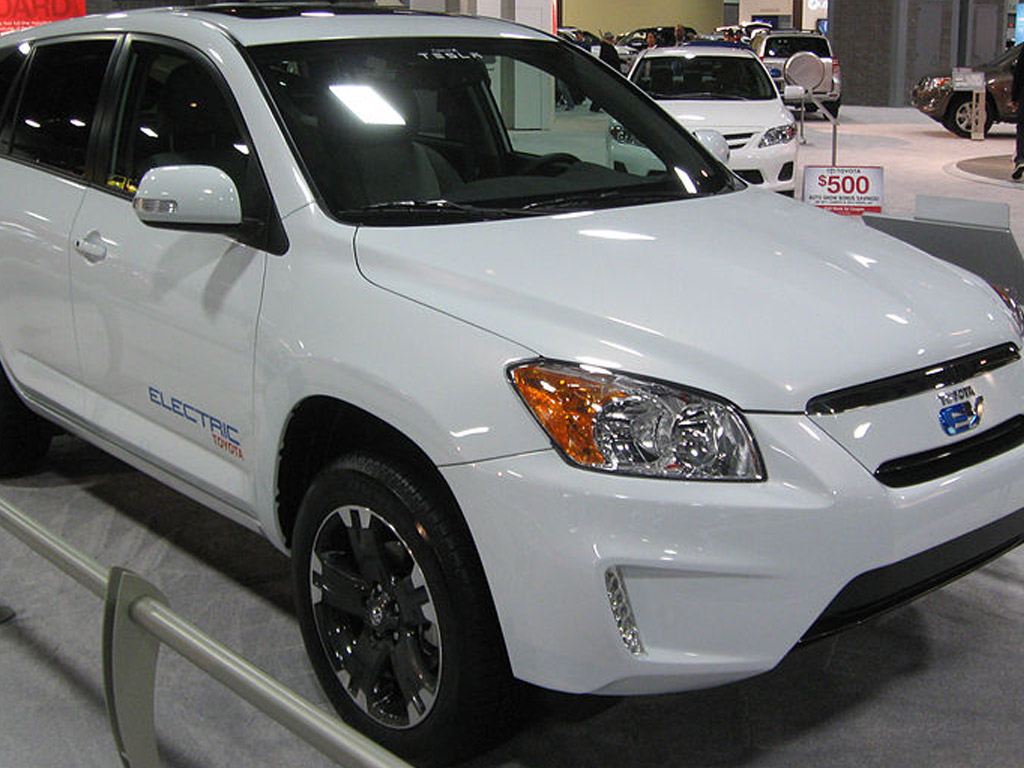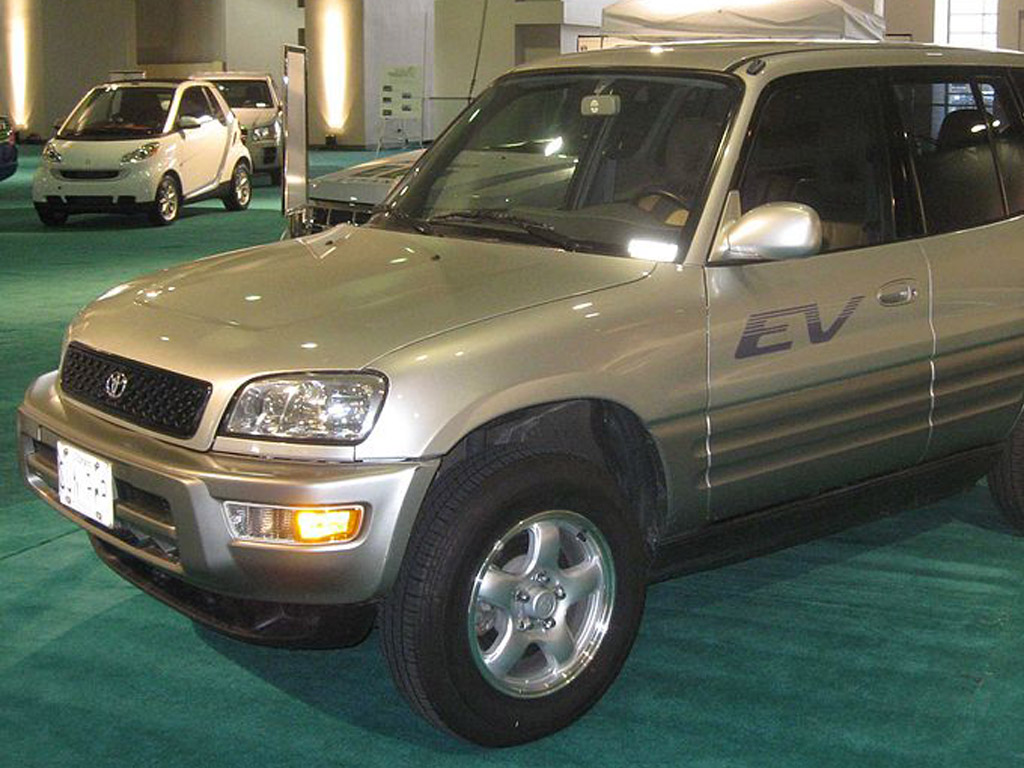 Subaru Sambar EV
A cab-over type light commercial electric car is suitable to be used for delivery and transportation on highways. It features stable and powerful running, with sufficient traction even when the car is empty. With independent four-wheel suspension, it has maintained its unique position in the light truck market.
Mazda Demio EV
Electric car version "Demio EV" of best-selling compact car "Demio" Realized stable and long-term driving! Equipped with a highly efficient lithium-ion battery to realize a cruising range of 200 km.
The vehicle interior space is spacious, and the luggage compartment capacity is the same as the base car.