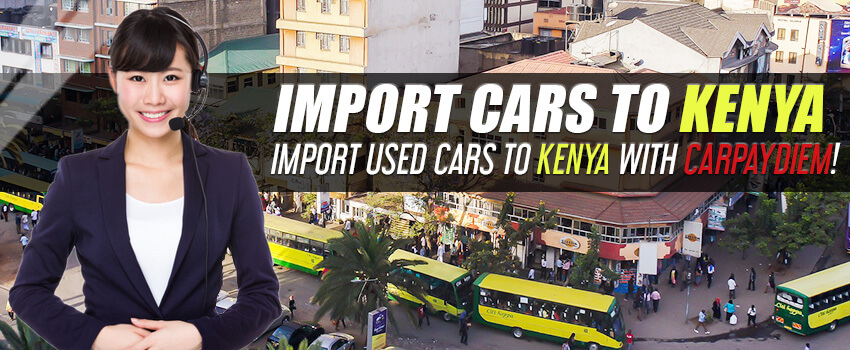 How to import Japanese used cars and trucks to Kenya
CarUsed.jp has an extensive experience in importing cars in Kenya and other countries in Africa. Because we greatly value your satisfaction, we offer you nothing but high quality used cars sold at the most reasonable rates. With us as your partner in exporting cars from Japan, you can become a step closer to the car of your dreams.
Our
Experience
As the top car export company in the industry, our company houses the widest selection of used cars in Japan. Before we enlist a specific car model and make, our team runs a comprehensive car inspection. We rate used cars based on overall quality and history of repairs so we can further guide you as you search for the best deals available in the market. This way, you can make informed decisions as you import used cars in Kenya. No more wasted time and money, just high quality vehicles that perfectly match your needs and expectations!
Carpaydiem
Membership Benefits
Plus, our expert team is more than willing to provide you valuable guidance as you look for car deals. All you need to do is register on our site so you can become a part of our growing family. Once you become a member of CarUsed.jp, you can directly access Japanese car sellers list, along with exclusive marketplaces for used cars.
True to its promise of providing exemplary services to car buyers in Kenya, CarUsed.Jp offers its members discount coupons for their transactions. If you sign up on our site, you can create a wish list, get notified on the latest car deals and avail amazing discounts on your purchase.
So if you are planning to import used cars in Kenya, become a part of our family and enjoy amazing freebies and deals!
Why you should import a
Japanese car
As one of the most powerful countries in the world, Japan incessantly adapts to change and innovation. In the country, Japanese cars are upgraded every 2 to 3 years mainly because of two reasons:
Japan's strong economy provides locals the power to purchase new cars and
The Japanese highly value technological advancement. As 2-year old Japanese cars are being disposed, more people from different countries became more inclined to buying used cars from Japan.
Housing popular car manufacturers in the world, Japan is renowned for its highly innovative vehicles. Japanese cars are made with top quality parts and materials that were designed to resist wear and tear. Since this is the case, buying used cars in Japan is a wiser decision, especially if factors like budget and quality come into play.