Carused partners How to Earn Money
Earning money with Carused Partners in 3 easy steps!

Login for Existing Members
If you already have a Carused.jp Account, Just login to your existing account and proceed to step 2
Click here to Login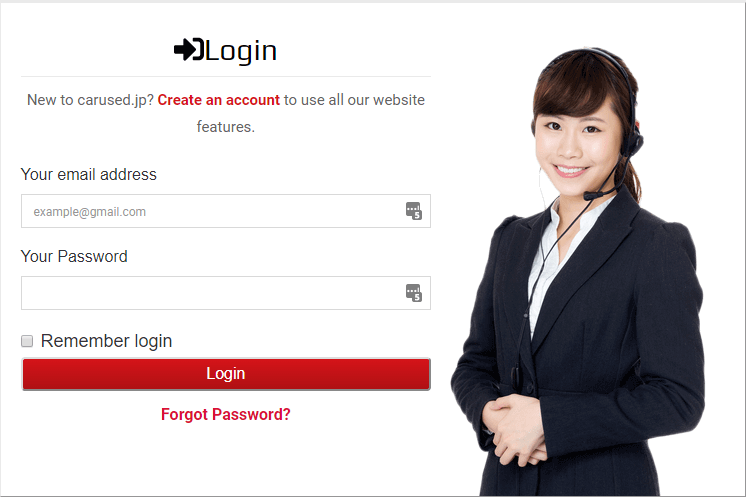 Register for New Users
If you don't have an account, please register for an account to get your carused partner code. Registration is 100% FREE
Click here to Register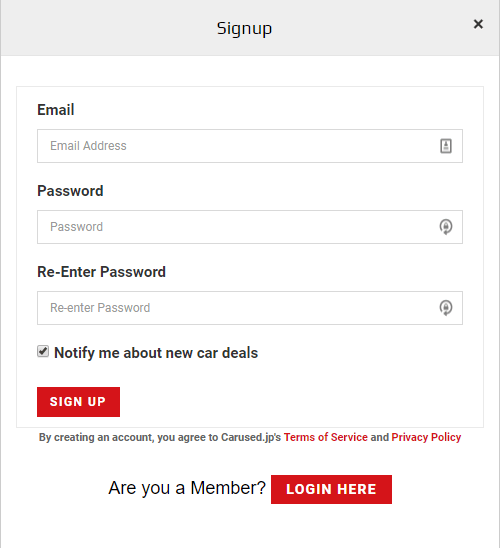 Share your Carused Partners Code
Step 1: Find your Code
Navigate to your referral page and find your Carused Partners Code.
Step 2: Share your Code
Share your Carused Partners Code to everyone & everywhere and earn rewards! Please make sure the customer you referred enters your code
We have prepared some templates for you to use when sharing at your Carused Parnter(Referral) Mypage
My Referral Page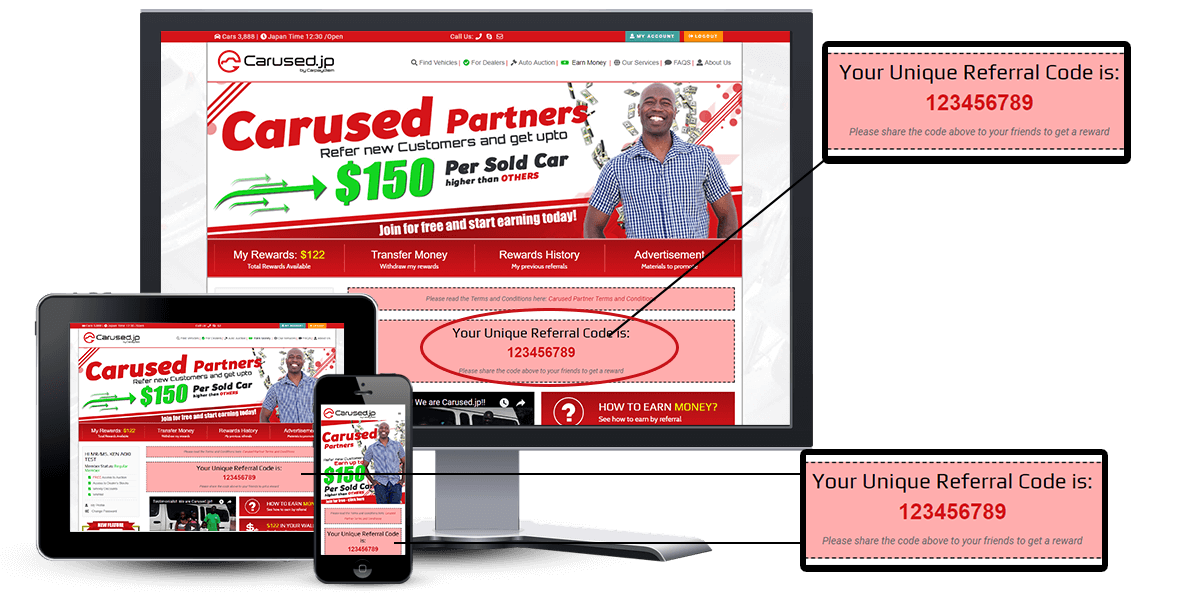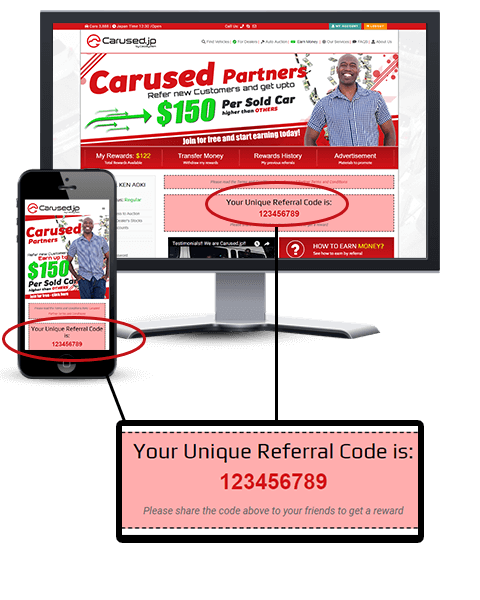 Get your rewards upon successful transaction
Please make sure that your referred user enters YOUR CODE to the box to get a reward
Once the payment is confirmed we well issue you your reward

Our Reward is the highest in the industry! Start making money now!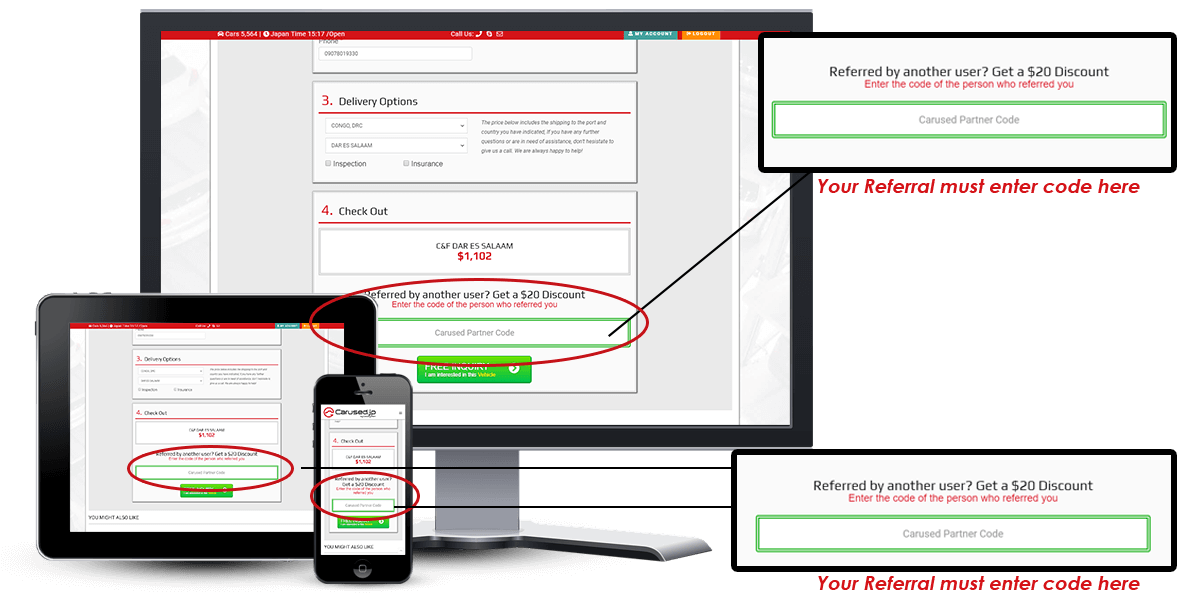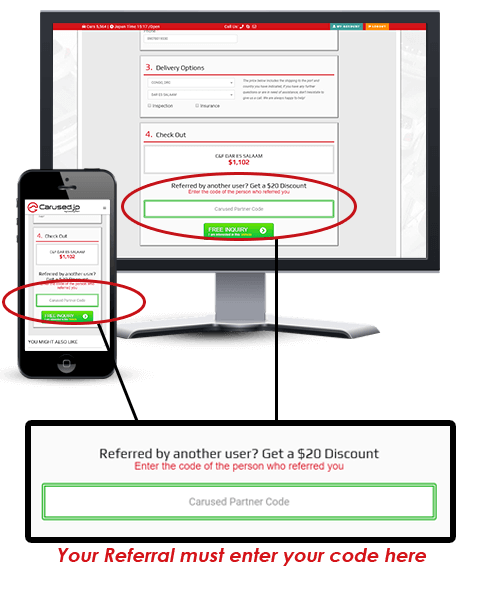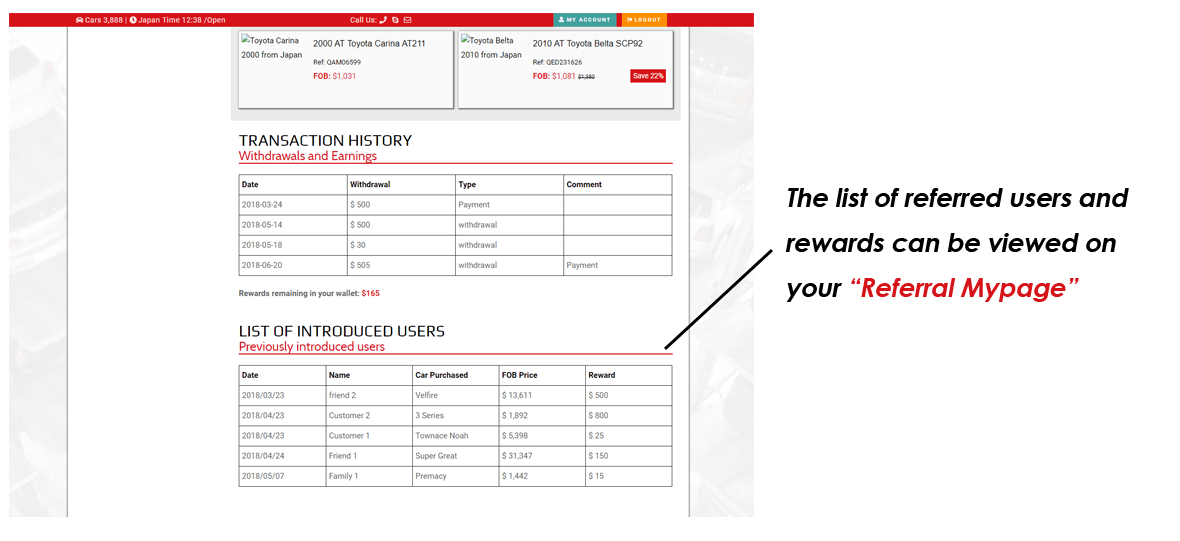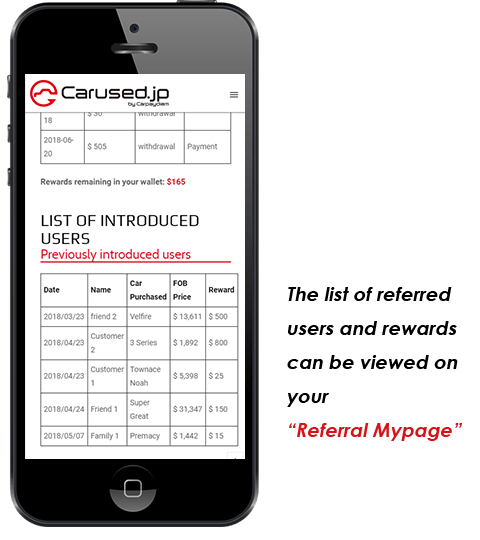 My Referral Page