Carused Partners Referral Program
Introduce new customers and get up to $150 per sold car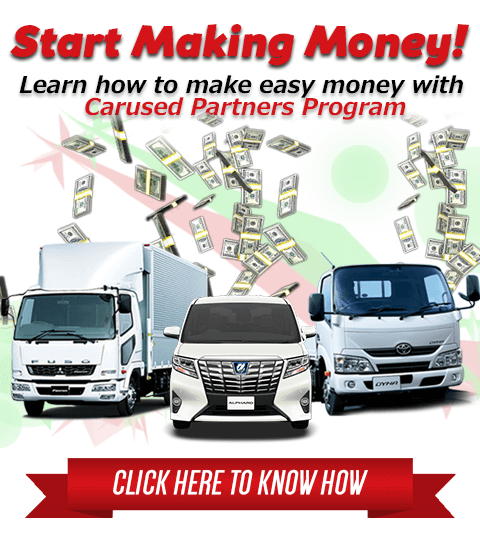 How do i share my code?
We have prepared a guide for you at your referral page, just login and view 🡒
My Referral Page

Carused Partners Program is the most generous referral program in the car exporting industry. Why work with other car exporters when you can earn more money with Carused.jp?
| FOB price | Carused.jp Rewards |
| --- | --- |
| $1 to $3,500 | $15 |
| $3,501 to $4,500 | $50 |
| $4,501 to $6,000 | $80 |
| $6,001 above | $150 |

Share your code "Unlimited Times" to different people to get unlimited amount of rewards! it is all up to you! You have control how much you earn depending on how many people your refer! NO LIMITS!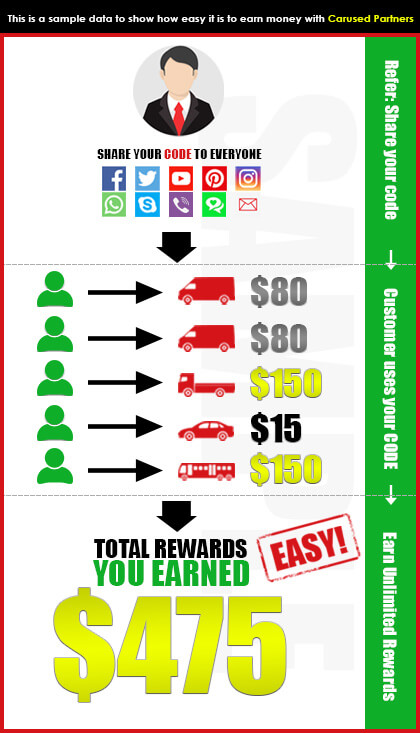 Use your partner code, share and start earning!
Not yet a member? Signup or Login to get your code



For individuals who wants extra income
For car buyers with friends interested in buying
For businesses and owners who wants to earn more


Each time you will refer a friend, you will automatically give him a discount on his first sale on Carused.jp. You can even give those discounts to your family members.