Why is the small-sized truck "Isuzu Elf" so popular! ?
If you are planning to import Japanese used cars cheaply, you may have heard small-sized trucks such as Mitsubishi Fuso's "Canter" and Toyota's "Toyoace." Among them, the Japanese brand Isuzu "Elf", which is cheap and has a high-cost performance. Speaking of small-sized trucks, many people think about Isuzu Elf, and it is highly regarded by truck drivers.
The reason for its popularity is its low price and performance!
Driving performance and safety performance are the reasons why Elf is supported. It offers a smooth and comfortable driving with a comfortable operation without a clutch controlled by a computer and fuel-efficient driving with a clean diesel engine. An advanced safety device is installed for safety performance. Functions such as pre-crash braking prevent accidents before they happen, so you can use them safely for business such as carrying cargoes.
It is a great point that the price is relatively low while it has excellent driving performance, safety performance, and comfort. It is a small-sized truck that is easy to buy as a Japanese used car and can be adapted to your business.
This time, we will introduce the great points, history, and model lineup of the cheap trucks loved by truck drivers, Isuzu Elf, in detail.
Elf loved by drivers! What are the great points?
Isuzu Elf is small-sized trucks loved by truck drivers not only in Japan but also around the world. The reason for being highly regarded is the unique characteristics of Elf. Let's check out the main great points of Elf.
Equipped with a clean diesel engine with excellent fuel efficiency and eco-friendliness
Elf has a clean diesel engine. Made by combining Isuzu's technologies, such as the intelligent Accuracy Refinement Technology "i-ART", variable exhaust valves, and model-based EGR control have achieved eco-friendly driving that reduces exhaust gas.
There are also many functions that enhance fuel efficiency. Some functions are playing an active role to enable good fuel consumption such as "the electro continuously variable capacity type turbocharger" that improves low-speed torque and acceleration and the high capacity cooled EGR to suppresses fuel consumption loss.
If it's an AT car, you don't need to operate the clutch, and transmission called "Smoother EX" makes it comfortable to drive.
Equipped with advanced safety equipment for outstanding safety
Small-sized trucks, which are often used in the city, have risks of accidents with pedestrians and predecessors. Isuzu's Elf is equipped with advanced safety devices to ensure safe driving without accidents. Pre-crash brakes that detect the risk of collision, inter-vehicle distance warning, lane departure warning, etc. are equipped with alarms and devices that operate automatically to prevent accidents.
Another feature is that the camera is installed on the dashboard so that pedestrians can be recognized properly. Not only adults but also children can be easily detected, so the risk of collision with pedestrians can be reduced.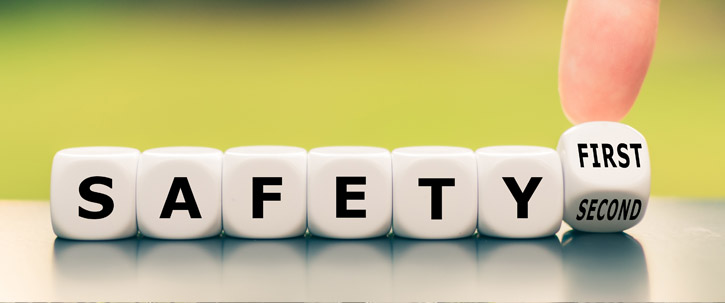 Preventing failures with connected technology
While the Internet is being used in various fields, Isuzu quickly adopted Internet technology in trucks. The application can always detect track information, so you can see the condition anytime, anywhere. Detailed monitoring of malfunctions, engine failures, consumables, and safety device operation are great features.
Cheap price and easy to buy
Elf is reputed for its high-cost performance among small-sized trucks. Depending on the grade and condition, it may be possible to purchase from $ 731 ~, making it easier to introduce new trucks.
Popular Elf model
Elf by looking at a loading capacity
Maximum loading capacity: 2 ton
NJR88A-EE6LAA
NMR88R-FE6AA
NMS88AR-FE6AA
NKR88A-EE6AA
NMR88R-FE6AA
NMS88AR-HE6AA
NJR88A-EE4LAA
NLR88AR -HE6AA
NJR88AN -EE6AK5
NJR88A-EE1LAA
NNR88AR-FE6AA
NLR88AN -EE6LA
NJR88A-EE5LAA
NPR88AR-FE5AA
NJR88AN -EE6LAY
NKR88R-FE5AA
NPR88AR-HE6AA
NKR88AR -HE5AA
NPR88AR-HE5AA
Maximum loading capacity: 2.95 ton
NKR88A-EZ6AA
NKR88A-EZ5AA
Maximum loading capacity: 3 ton
NKR88A-EJ5AA
NPR88AR-HJ6AAS
NKR88A-EJ6AA
NPR88AR-HJ5AA
NKR88R -HJ5AA
NKR88AD -EJ6AK5
NMR88R-FJ5AA
NMR88-FJ5AA
NPR88AR-FJ5AA
NPR88AR-FJ5AAS
Maximum loading capacity: 4 ton
NKR88R-FN5AA
NKR88R -HN5AA
NMR88R-EN5AA
NMR88R--EN5AA
NPR88N-HN5AA
Successive models of Elf
It's no exaggeration to say that Isuzu Elf has developed with the history of Japanese small-sized trucks. It has always been a leader in the small-sized truck world and has a long history. Let's look back at the history of how Elf was released.
The first-generation Elf was launched in 1959
The first-generation Elf was released in 1959. It is now famous as a small-sized truck equipped with a clean diesel engine, but at that time, it started to develop with a lineup of only gasoline engines.
In 1960, diesel engine vehicles were added. It has gained popularity due to its horsepower engine and is the number one small-sized truck in sales. Elf is still a leader in the truck industry, but it is a small-sized truck that has been at the forefront since its launch.
The second-generation Elf was launched in 1968
In 1968, the first-generation Elf was fully remodeled and the second-generation Elfwas launched. By adding a lineup such as a high roof and a double cab, it has evolved into a small-sized truck that is useful in a wide range of situations. A long body was added in 1973, and a low floor flat low was added in 1974, creating a diverse lineup.
Around that time, "Elf My Pack", which was discontinued in a few years, was also released. Due to the shape and price-setting that is different from the conventional Elf, it couldn't gain popularity.
The third-generation Elf was launched in 1975
In 1975, a full model change was carried out, and the third-generation Elf was launched.
Until the fourth-generation Elf was released, it continued to evolve by adding lineups and minor changes. Flat low and dandy dumps have been added to Elf 250, and a lineup has been added for each grade such as long body cars and Route Vans.
The fourth-generation Elf was launched in 1984, production of Route Vans was ended
The fourth-generation Elf was released in 1984 is called the "White Elf" because of the cab with white color. Equipment such as direct injection of diesel engine, change of front grille, installation of safety window, etc. have been enhanced.
In 1991, the third route van was fully remodeled. Although it adapted diesel engines and complied with exhaust gas regulations, the production of Route Vans was discontinued in 2002.
The fifth-generation Elf was launched in 1993, repeated minor changes and became more convenient
In 1993, the fifth-generation Elf was launched. It continued to have minor changes to the current model and evolve into a higher performance of a small-sized truck. It is also worth noticing that a catchphrase that shows the characteristics is added to each minor change.
Diesel engine vehicles that have passed the exhaust gas regulations of 1995 have a catchphrase of "Clean Elf", and Elf that has changed the emblem and adapt a liquid crystalline meter in 1997 has a catchphrase of "Elf with a various feature".
In addition, Isuzu's technologies such as the semi-automatic transmission and unique hybrid system are adapted in Elf.
The current model was launched in 2006
The current model, the 6th generation Elf, was launched in 2006. Elf's representative performances are installed, for example, passing the new long-term emission regulations and setting of the mechanical automatic transmission.
Grades, lineups, and hybrid vehicles, etc. of the current model have been introduced one after another and continue to lead the small-sized truck industry.
Engine and models
Engine model code
Model code
4JJ1
NHR,NJR,NKR,NLR,NMR,NNR,NPR
4HK1
PDG-NPR75N
4HJ1
NPR72 series, NKR81 series
4HL1
NKR81 series
4JG2
NHR69 series, NHS69 series, NKR69 series
Diverse models
Elf has a wide variety of lineups. You can use it more comfortably and safely by selecting the most suitable Elf according to the purpose. We will introduce the main lineup.
Elf flat body
Among Elf, the most standard model is the flat body type. It is a model that makes it easy to load and unload and carry cargoes. In addition to the standard cab, a lineup of a high cab and wide cab is also available.
Elf dump truck
Dump trucks are by far the most popular among overseas users! Carused conducts a condition check to make sure the dump truck is working properly before exporting.
Elf dump trucks are used to transport and load sand and so on. There are 2WD and 4WD vehicles, each with many variations. Common features are reinforced dump trucks, triple roll reinforced dump trucks, multi-function dump trucks, and agricultural dump trucks. For 2WD vehicles, super reinforced dump trucks, double cab dump trucks, rear gate flat dump trucks, safety loader dump trucks, and loader dump trucks are added.
Elf double cab
Elf double cab is a type where the interior space is divided into two rows. Flat body and dump type are available, so let's use it for work with a large number of people according to the purpose.
Elf E cargo
Elf E Cargo is a dry box body type of small-sized truck. There is no need to select options, and the essential functions for carrying cargoes are packaged. It is a model that made it possible to shorten delivery time and high quality and is ideal for the immediate use of small-sized trucks.
Elf Box body
Elf van has a lineup that matches the intended use. In addition to dry vans, there are delivery vans, wing vans, cooler vans, refrigerated vans, and freezer vans, so choose the model that suits the loading and unloading method and the type of cargoes.
Elf 1.5 ton class
The larger model is the Elf 1.5-ton class. A flat body, double cab, and van are available, so you can use a large capacity model according to the purpose.
Comparison between Elf and Toyota Dyna!
Toyota Dyna, along with Isuzu Elf, has led the small and medium-sized truck industry. Therefore, they are often compared and many people may be wondering what kind of differences there are. Therefore, we summarized each characteristic, please check the differences and features.
Toyota Dyna
Toyota Dyna is a small-sized truck of Japanese car brand Toyota that boasts world-class safety performance. Pre-crash safety, lane departure alert, and control system which is called "VSC & TRC", etc. are installed as equipment that can prevent accidents.
In addition, many other safety features are included.
Propulsion erroneous start prevention system
Low-speed collision avoidance system
Clearance Sonar
LED headlamp
Headlamp cleaner
Digital inner mirror with back camera and back monitor
Wide view pillar
SRS airbag
There are 1.0 ton series and 2.0 ton series of vehicle models, each with a single cab, double cab, and wide cab. You can select the most suitable model according to the number of cargoes and work efficiency.
Elf
Isuzu Elf is characterized by its low price and a wide variety of models. Dyna has a single cab or double cab of flat body, but Elf has not only a flat body but also dump, van, and 1.5 ton class, etc. There are many scenes where you can use, and it is a great point to be able to choose the model that suits your business. On the other hand, in terms of the level of safety performance, Dyna is better. It is equipped with safety features such as a pre-crash brake and a stereo camera that makes it easy to see pedestrians. Dyna has more functions, so if safety is the priority, Dyna may be suitable.
FAQ
When choosing Elf, there are certain points that you should know, such as fuel efficiency and riding comfort. We picked up the points that you should know. Please refer to them when using Elf.
Q. Is Elf Fuel Efficient?
The fuel efficiency is Elf's best performance of any small-sized truck. High fuel efficiency was achieved by using a clean diesel engine and Isuzu's original technology. It has better fuel economy than other truck makers, so it is recommended for those who want to keep the maintenance cost low.
What's your opinion on?
We would be pleased if this helped you to import a Japanese used truck Isuzu Elf! carused.jp offers not only Isuzu's Elf but also other models cheap, so be sure to check it out!