Japanese Used
Bus
Popular Japanese import used buses overseas
The Japanese import used bus that can be purchased cheaply is very popular overseas!
Introducing all of the Japanese import used buses that are used worldwide as shared buses and shuttle buses! There are various types of Japanese import used buses that are popular as passenger buses and shuttle buses.
In particular, small-sized buses such as the minibus, which are capable of turning in a small space than large buses, can be driven relatively safely by people who are not very familiar with driving buses.
Some large-sized buses are equipped with various facilities, for example, seats like a private room with a U-shaped rear seat, but small-sized buses such as a minibus are usually not equipped with these facilities.
In terms of other facilities and performance, however, a driver can experience the same ease of driving as a large bus, so small-sized minibuses are recommended especially for driving in narrow places or in urban areas.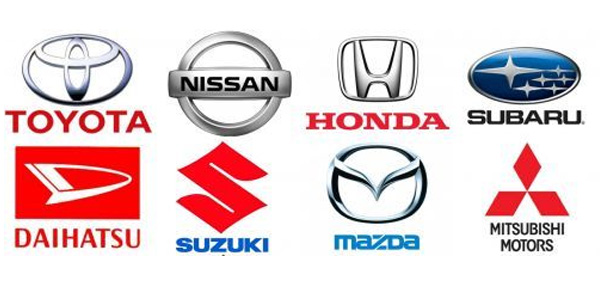 Therefore, from here, we will introduce all imported used buses from Japan, such as Toyota, Nissan, Suzuki, etc., which are world-famous Japanese automobile manufacturers, from 1st to 8th place!
1. Toyota Coaster
The Japanese brand, Toyota's used bus Coaster won the first prize!
Its features are high safety and a strong mechanism that conforms to international standards! The Japanese car, Toyota's used bus Coaster has been loved in Japan for about 50 years since it was released as a "Toyopet Light Bus" in 1963.
Then, it was named "Coaster" in 1969 and adapted the conventional folding door type entrance door and the ground door for the first time in a domestic minibus.
After various minor changes, the current Coaster was completely remodeled for the first time in 26 years and was improved to be a model with strength and high safety.
By incorporating various advanced technologies such as "Toyota Safety Sense" for safety performance, it contributes to securing a cabin space in case of an emergency. The strength of the bus body conforms not only to Japan but also to international standards. This makes it safe to drive anywhere in the world after importing!
By strengthening the safety of minibus, which has a lighter body than a large-sized bus by combining it with a strong and light high‐tensile steel plate.
While measuring the weight reduction of the car body, it has achieved a strength that complies with "the ECE standard R-66", which is a global safety standard.
With this strong body, even if it rolls over, the body will not be deformed so that you can secure enough space firmly. Wouldn't it be perfect for safety first in daily transfers and school buses?
By adopting a catalytic DPR system with a configuration, it succeeded in removing nitrogen oxides and PM significantly, which cause air pollution.
By adopting the front double wheel wishbone suspension, the left and right wheels can independently grasp the road surface and absorb the impact, so it is possible to reduce sway under bad road conditions.
It can be used for a variety of purposes, such as picking up guests at weddings and other ceremonies or transporting passengers in areas outside the shared bus route.
The seating capacity is 10 to 19 people, and it is possible to realize a spacious interior by reducing the seating capacity.
Toyota Coaster Model Code
BB40
HDB51
RX4JFAT
XZB50
BB55
HZB30
RX4JFE
XZB51
BZB40
HZB40
RX4JFET
XZB70
HDB31
HZB41
XZB40
HDB50
HZB50
XZB46V
2. Mitsubishi Rosa
The outstanding features are high-level environmental performance and various designs!
The Japanese car, Mitsubishi Fuso's import used bus "Rosa", was launched in 1960. It had a slightly larger car body based on a medium-sized truck at the beginning of the sale. But later responding to a request of users who use the minibus for their own use, it had a model change.
Up until now, there were two types of "Light Rosa", but after the full model change in 1973, it was made into one model. And the current model is the fourth generation Rosa released in 1977.
In the 4th generation Rosa, the first airbag on a minibus is set in the driver's seat, and the entrance door is set just behind the front wheels, giving it a rounded exterior.
There are a wide variety of models, for instance, a 25-seater "short body", a 29-seater "long body", a 33-seater "super long body", a kindergarten shuttle bus model, a route-specific minibus, and a "chair deck version" that can be used as a shuttle bus at nursing care facilities. You can choose from four grades such as "basic" and "standard".
It features a diesel engine that achieves both high-level environmental performance and fuel efficiency and is compatible with the European passenger protection regulation "EC standard". Good fuel consumption is an especially important point when importing and purchasing used buses!
Since various models are available, it can be used not only as a shared bus or a shuttle bus but also as a pickup bus at a nursing facility or a kindergarten bus.
Mitsubishi Rosa Model Code
BE63CE
BE63EG
BE438F
BE640E
BG64EG
BE63CG
BE64DG
BE439F
BE640G
BG437F
BE63DE
BE64DJ
BE449F
BE640J
BG438F
BE63DG
BE66DG
BE459F
BE654G
TPG-BE640G
BE63EE
BE434F
BE632E
BG64DG
3. Nissan Civilian
What is the characteristic of Civilian! ? The answer is its consideration for the environment and safety!!
The Japanese car, Nissan used bus Civilian was released in 1971. It is a minibus featuring a smart body reminiscent of a large-sized bus.
After a full model change in 1982 from its release in 1971, the car body became one size larger, and after a number of minor changes, a full model change was made again in 1999.
In 2004, the gasoline-powered minibus was launched for the first time in Japan, discontinuing the existing diesel-powered vehicles.
The lineup of Japanese used buses is substantial; the 29-seater "SX", the 29-seater "GL" with a large underfoot space, the 26-seater "SV", infant bus specifications, and an electric lift for nursing care bus specifications.
The 2005 exhaust gas regulations have almost no emission of black smoke, and also it significantly reduced the emission of nitrogen oxides and non-methane hydrocarbons. It's eco-friendly!
We have adopted an "Around View Monitor" that allows you to check the safety around the entrance and rear areas that are difficult to see by the receiver from the sky. It adopted a three-point seat belt for models other than infant car models. It is environmentally friendly and safe.
You can choose Japanese import used bus, Civilian, from various models according to the purpose. It can transport a maximum of 29 people depending on the model as well as used as shuttle bus from a small number of people to a large number of people. It can also be used for a bus tour in the tourism industry!
Nissan Civilian Model Code
AHW41
DJW41
AJW41
DVW41
AVW41
EHW41
BHW41
EVW41
BJW41
RGW40
BVW41
RW40
DHW41
4. Hino Rainbow
The feature of Rainbow is low fuel consumption!
The Japanese car brand, "Rainbow", produced by Hino was released in 1966 for small-sized cabover cars, and medium-sized rear-engine cars were released in 1980.
In Japan, it was widely sold as a fixed route bus and tourist bus from the 1980s to the 1990s, and after many model changes, SKG-KR290J2 was released in 2016 as the current model.
The current model of Rainbow meets the fuel efficiency standards of 2015 and at the same time, it complies with the post new long-term emission regulations.
By using Hino's clean diesel technology, it has achieved even lower fuel consumption and emissions with a diesel engine. This is a great point of the Japanese used bus when importing!
In addition, the latest model released in July 2019 is equipped with a system "EDSS" that informs passengers and surroundings of driver's abnormality so that the surroundings can be noticed when something happens to the driver.
EDSS is a system to gradually decelerate and stop by the driver or passenger pressing the emergency brake switch or the passenger pressing the switch installed in the upper part of the passenger compartment.
At this time, a red flasher behind the driver's seat blinks to make an emergency stop along with a voice announcement inside the vehicle, and a horn is sounded in the surrounding area to cause an abnormality by blinking a stop lamp and a hazard lamp. In this case, it is safe for both the driver and the passenger when using the bus for transportation!
Rainbow, which is mainly used for purposes such as fixed-route buses and shared buses, accommodates 29 to 79 passengers depending on the model, and you can select the model according to the intended use.
Hino Rainbow Model Code
RL100
RL300
RL320
K-RL301
RL321
K-RJ/RR series
P-RJ/RR series
U-RJ/RR series
KC-RJ/RR series
KK-RJ/RR series
BM320 series
AM・AC series
5. Hino Liesse
Liesse achieved outstanding performance on whether transport people or carry luggage!
The Japanese car brand Hino's used bus "Liesse", released in 1995, is a category of small-sized buses and minibuses and has a relatively new history.
Liesse is equipped with three advanced safety functions as standard: pedestrian detection function "pre-crash safety system", lane departure warning, and "automatic high beam" that can detect pedestrians at night in advance. With this, you can drive safely even in places where the lights are not well equipped! In addition, by adopting a steering wheel with a collision absorption function, it is possible to reduce the impact on the driver's head and chest in case of an emergency.
By installing a clean diesel engine that has passed the 2016 emission regulations, it has become possible to drive with consideration for the environment.
By installing a 5-speed manual transmission, we have succeeded in achieving well-defined driving even for sightseeing buses or shared buses with many passengers.
Five models are available, such as "EX", "GX", and "LX" for 24 to 29 passengers, "BIGVAN" with 9 passengers and a wide luggage compartment, and "Infant Bus" for 3 adults and 39 to 49 passengers. Therefore, when importing from Japan, you can choose according to your purpose.
In addition, "GX" and "LX" have super long-body cars whose convenience and usage vary greatly depending on the rear body, so they are used not only for accommodating people but also for carrying a lot of luggage.
Hino Liesse Model Code
KC-RX4JFAA
KK-RX4JFEA
PB-RX6JFAA
BDG-RX6JFBA
6. Mitsubishi Fuso Aero Midi
Aero Midi values the importance of safety!
Released in September 2012, the Japanese car Mitsubishi FUSO's "Aeromidi" bus is a 57-seater medium-sized bus.
In a bus with top-class safety that has passed the ECE regulations enforced in 2017, if the accelerator and brake are operated at the same time, the "brake override system" that gives priority to the brake operation was adopted as the standard equipment for the first time in its class. By equipping it, safety has been greatly improved.
In addition, it is possible to prevent the vehicle from running when the rear door is open, and the indirect confirmation device can prevent accidents when the door is opened or closed.
There are a wide variety of variations: "ME" with a total length of 7 m and a width of 2 m, "MJ" with a total length of 7 m and a width of 2.3 m, "MK" with a total length of 9 m and a width of 2.3 m, "MM" with a total length of 9 m, "S (AJ)" with a total length of 10.5 m and a vehicle width of 2.3 m. When importing from Japan, you can choose from 5 types according to the purpose.
Mitsubishi Fuso Aero Midi Model Code
MJ26HE
MK219J
MJ26HF
MK525J
MJ217F
MK526J
MJ629F
MM516H
MK23HF
MM526H
MK23HJ
MM822H
MK25FJ
MS815S
MK25HF
MS829P
MK25HJ
MS829P
7. Toyota Hiace
The hugely popular Van "Hiace" features reliability and high safety!
Hiace of Toyota, which was released in 1967, went through several model changes, and the current 200 series Hiace was released in 2004.
The Japanese car, Hiace, which is loved as a commercial vehicle both in Japan and around the world, is often used mainly for carrying construction materials and other items. But since all cars have a modern design, the number of seats is increased. It is also often used for purposes such as private cars and shuttle buses.
The high-power engine can handle long-distance driving comfortably, and the diesel engine improved in the 2010 minor change realizes maintenance-free operation.
In addition, all vehicles are equipped with "Toyota Safety Sense", which can prevent accidents by recognizing vehicles and pedestrians as well as high lane deviation and an automatic high beam that supports night driving. It can also be used as a bus for passengers for safety.
Hiace has three models, "wagon", "van", and "commuter". The wagon is a ten-seater, the van is a five to nine-seater, and the commuter is a fourteen-seater.
Toyota Hiace Model Code
ADF-KDH201V
KDH201V
LH119V
TRH211K
CBF-TRH200V
KDH205
LH162V
TRH216K
GDH201K
KDH205V
LH172V
TRH221K
GDH201V
KDH206K
LH178V
TRH221S
GDH206K
KDH206V
LH182K
TRH226K
GDH206V
KDH211K
LH188K
TRH226S
GDH211K
KDH220K
RZH102V
GDH221K
KDH221K
RZH112V
GDH226K
KZH138V
RZH183K
KDH200K
LH30V
TRH102V
KDH200V
LH103V
TRH112V
KDH201
LH109V
TRH200K
KDH201K
LH113V
TRH200V
8. Nissan Caravan
The characteristic is the large size of the trunk!!
Lastly, the Japanese van Nissan "Caravan" was launched in 1978. The current commercial model NV350 Caravan was released in 2012, and it is a popular commercial vehicle alongside Hiace introduced earlier.
It is mainly used for transporting things such as construction materials, but depending on the model, the passenger capacity is 3 to 14 people, so it can also be used as a shared bus.
Equipped with the latest radar sensor technology, the "Intelligent Around View Monitor", which detects vehicles and pedestrians in front and behind to prevent accidents, and emergency brakes are adapted to all vans to enhance safety performance.
Nissan Caravan Model Code
CBF-
DS4E26
VPE25
VW6E26
CHGE23
DSGE25
VR2E26
VWE24
CQGE25
DW4E26
VRE25
CS4E26
DWGE24
CWGE25
CSGE25
DWGE25
CWMGE25
CW4E26
VWE25
DQGE25
CW8E26
VWME25
DS4E26
CWGE24
DWMGE25
VW2E26