Import JDM Cars from Japan
If you see a movie or hear a car from Japan, you probably marveled over the unique and wonderful Japanese Domestic Market (JDM) cars. Japan is known to be one of the biggest car hubs in the world.
What does JDM Mean? What is a JDM?
In the automotive industry, people refer to cars from Japan as 'JDM' cars or Japanese Domestic Market (JDM) cars. These vehicles are manufactured to suit the strict performance, emissions, and market requirements of the Japan. Anyone who has ever looked into this industry knows that the Japanese domestic market cars or JDM cars are among the best.
Most people are not aware of how JDM cars are different from other vehicles around the world. While many have an idea of how reliable these vehicles are, some do not understand the reliability tests that they are subjected to. In America, auto manufacturers test their own products, ensuring that they meet the federal requirements. The government then certifies the tests and results. On the other hand, there is a different process for auto testing in Japan.
The Japanese government is the one that performs the tests, ensuring that the auto manufacturers maintain the minimum requirements. They are strict when it comes to safety testing, and they do not leave it up to the automakers.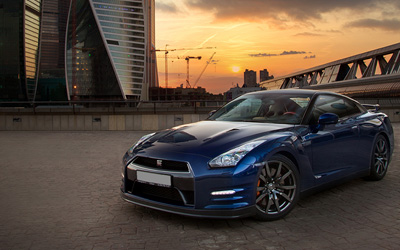 Popular JDMs Imported from Japan
While there are plenty of cheap JDM cars in the market, performance vehicles are what most people across the globe desire. They can be expensive, but it is not uncommon to find more affordable alternatives from a Japanese car auction. So, in this post, we are going to discuss some of the highly sought-after JDM imports in various countries around the world.
Popular JDMs Imported from Japan | Customer's Voice
Japanese vehicles have been known to be some of the most reliable on the road. Because of the stringent tests that the government imposes, you can only expect high quality from JDM cars. Even as used vehicles, Japanese cars usually have an overall immaculate condition. That said, when purchasing JDM imports, you should only trust the experts in the industry. After all, there are many dodgy used car dealers online that are just out to rip you off.
Here at Carused.jp, we ensure that we advertise the exact conditions of the used cars we feature. All the vehicles in our catalog and auctions have been professionally inspected by an expert. We have been in the industry for over a decade, and we work harder each day to help our customers find the vehicles they need in the best condition possible. You do not have to take our word for it. Just look at what our previous clients have to say about our services:
Final Step: Check your email
Email Sent!
Email sent to:
Thank you for registering at Carused.jp!!
To complete your registration.
Please check your e-mail right now.
an email should arrive in 1-2 minutes.