The Japanese Car Auction
Get stocks Directly from Suppliers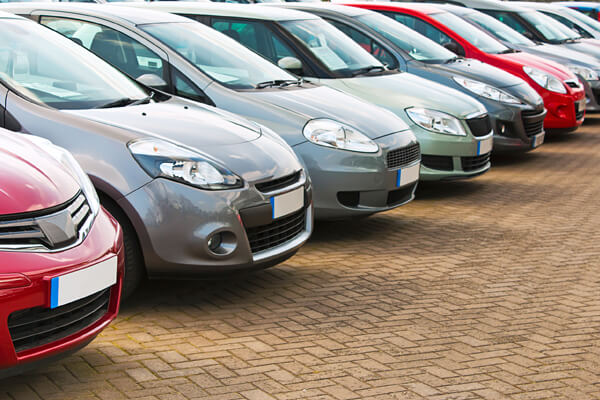 Highest Bidder Wins
Japanese car auction works like any other type of auction, meaning the highest bidder wins.
If you have no idea on how much the bidding price should be, just contact us. we can provide some information about the average price and what a workable bidding price is.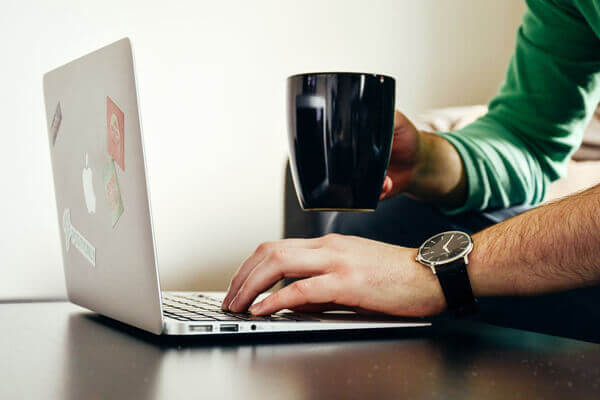 Proxy Bidding
Auction bidding is by proxy, so even if you bid a large amount, you will only pay just over what the next highest bidder was willing to pay.
For example You are prepared to bid a maximum of 300,000 yen on a car and the next highest bidder is 200,000 yen. You then win the car at 201,000 yen and not at 300,000 yen
Japanese Car Auction Places
List of Japanese Car Suppliers
Japanese Car Auction Map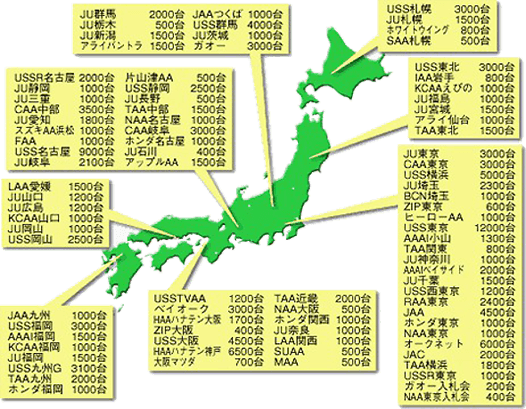 Auction list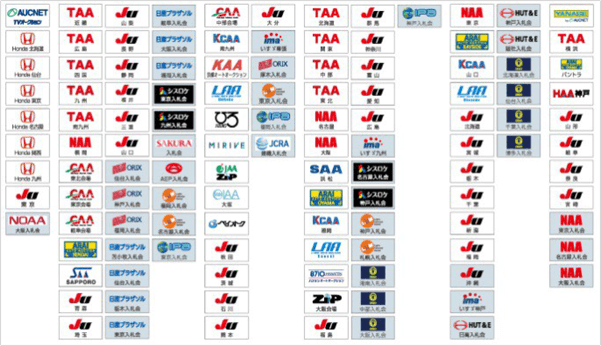 The Auction Sheet
WIthout any exceptions, used cars in Japan are subject to an inspection by concerning Japanese car auction houses before the auction starts. They summarize its result on what is called "Auction Sheet" in Japanese.
Show English Translated Image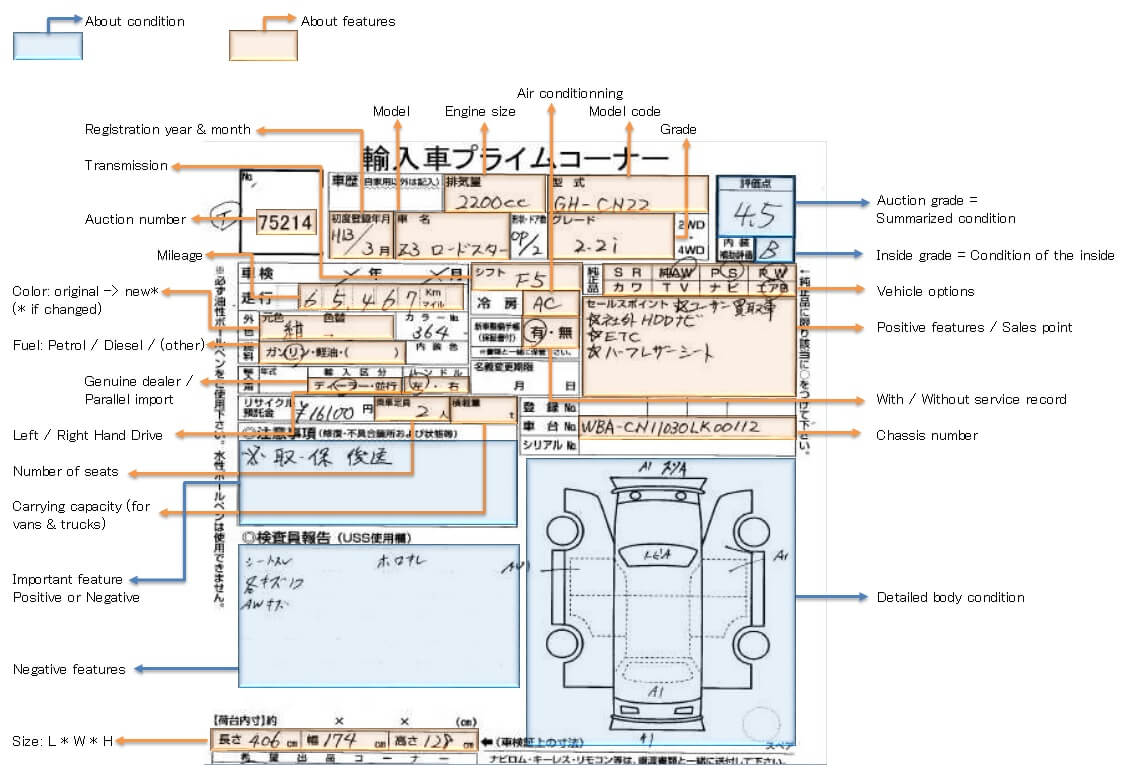 More Information about the Auction Sheet.
Auction Grade




The auction grade summarizes overall condition

S
New
1
Engine swap or has been under water
5
Same as new
*
Non running car, needs a forklift to be moved. But also mentioned for any motorbike or machinery
4.5
Excellent grade with almost no issue
R or 0
Accident history repaired. Repaired parts are mostly informed on auction sheet
4
Great grade with minor issues only
RA
Minor accident repaired (core support or back panel only)
3.5
Good grade with some issues that may need repair
RB
Heavy repair (till inner panel or floor)
3
Average grade with issues to fix
RC
Pillar or frame has been changed/repaired
2
Bad grade
R2
Accident history and mostly rust or corrosion issue

Inside Grade




Inside grade summarizes condition of the inside of the car

A
Excellent interior condition
C
Good or average condition with imperfections
B
Good condtion with some imperfections
D
Bad interior condition

Detailed Body Condition




Body marks according to code

1
Minor, almost not noticeable (eg A1, U1)
3
average or big (eg A3, U3)
2
Small but noticeable (eg A2, U2)
大
Big (Japanese kanji for "big")
So for instance A3 means average or big scratch, U1 stands for tiny dent, AU1 for tiny dent with scratch, S大 for heavy rust…

Vehicle Options




Options of the car are marked with a circle

SR
Sunroof
カワ or 革
Leather Seats
AW
Alloy Wheel
TV
TV
PS
Power Steering
ナビ
Navigation System
PW
Power Window
エアB
Airbag

Transmission




Code used to indicate Manual or Automatic transmission

Manual
F5, F6, MT, 5MT, 6MT
Automatic
AT, FA, FAT
About the features
Auction number
Which is used from the day the car is displayed till auction time, so 1 to 3 days. After that, this information is erased and a different car will have this number
Registration year & month
It is written in Japanese year. Here is how to read it: From 1 to 40, add 1988. So if you have 13, you do 13+1988 = 2001 for the registration year From 41 to 63, add 1926. So if you have 61, you do 61+1926 = 1987 for the registration year Month is mentioned with a figure: 1 to 12 for Jan to Dec
Satisfied Customers

OMAN
New Comments from Oman about 2003 Ford Mustang
The car I bought from Carpaydiem is in immaculte codition and I would like to recommend this seller ...
Anonymous

UGANDA
Very Good Price with Good service !!
Hey Carused ! Thanks for good Nissan Vannet truck ! It is wonderful truck ! I am very happy w...
Anonymous